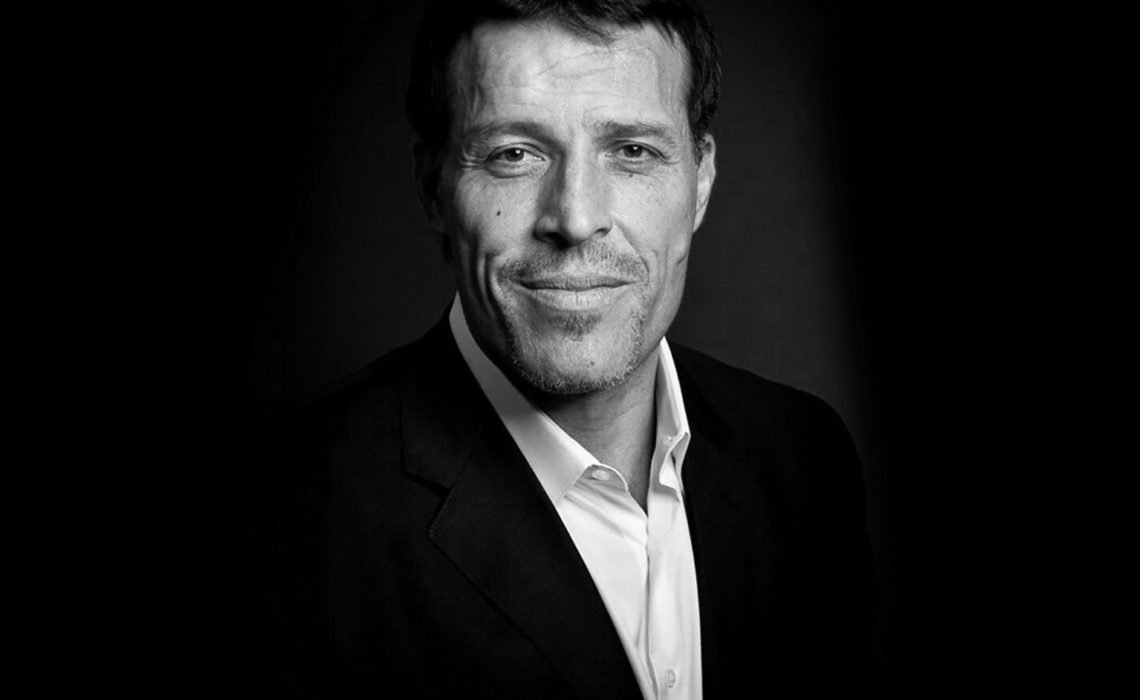 Tony Robbins is an Entrepreneur, Best-Selling Author, Philanthropist and the Nation's #1 Life and Business Strategist. He is the author of six internationally bestselling books, including most recently New York Times #1 bestsellers UNSHAKEABLE: Your Financial Freedom Playbook and MONEY: Master the Game.

Robbins has empowered more than 50 million people from 100 countries through his audio, video and life training programs. He created the #1 personal and professional development program of all time, and more than 4 million people have attended his live seminars. Here are a few books on and by Tony Robins if you would like to know more about him:
I recently started following him on social media and YouTube and I get so inspired and motivated by him that I had to share a few of my favorite quotes by him with you all. I hope these quotes motivate you as well.
Quote no.- 1

Changing an organization, a company, a country—or a world—begins with the simple step of changing yourself. – Tony Robbins

Quote no.- 2

Leaders spend 5% of their time on the problem and 95% of their time on the solution. Get over it and crush it! – Tony Robbins

Quote no.- 3

Identify your problems, but give your power and energy to solutions. – Tony Robbins

Quote no.- 4

Knowing you have failed to live up to your own standards is the ultimate pain, knowing that you have fulfilled your highest vision is the ultimate pleasure.– Tony Robbins

Quote no.- 5

Your past does not equal your future. – Tony Robbins

Quote no.- 6

The power of positive thinking is the ability to generate a feeling of certainty in yourself when nothing in the environment supports you. – Tony Robbins

Quote no.- 7

It's what you practice in private that you will be rewarded for in public. – Tony Robbins

Quote no.- 8

We are all different in the way we perceive the world. We must use this understanding as a guide to our communication with others. – Tony Robbins

Quote no.- 9

Every problem is a gift–without problems we would not grow.– Tony Robbins

Quote no.- 10

There is a powerful driving force inside every human being that, once unleashed, can make any vision, dream, or desire a reality. – Tony Robbins
I hope you found these Quotes have been helpful and also, inspiring as well. Stay tuned for more! Also, please share the post if you like it via social media buttons down below.
Until then!