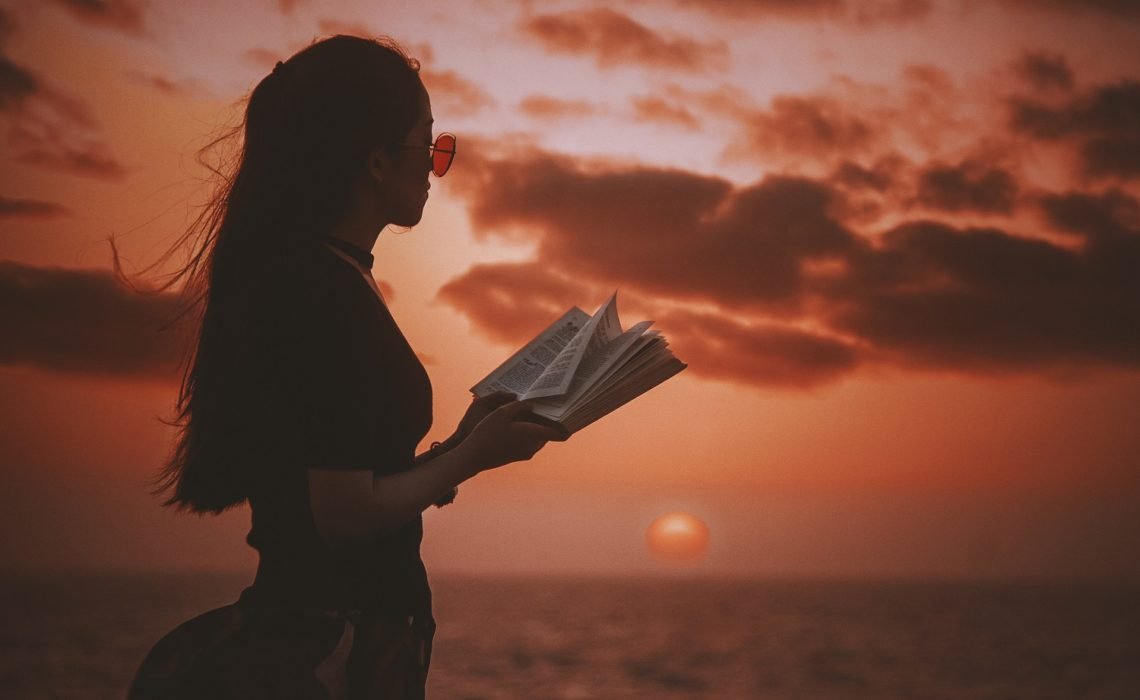 So, this post is for the ones who love to read those thrillers and suspense novels. I have a list of the 5 Bestselling Thriller Books in case you are looking to invest in some. These are my personal favorite books especially the Gone Girl by Gillian Flynn. It's my all time fav. and there are 4 other which you might find interesting.
1. Sacred Games by Vikram Chandra
An enormously satisfying, exciting and enriching book, Vikram Chandra's novel draws the reader deep into the lives of detective Sartaj Singh and Ganesh Gaitonde, the most wanted gangster in India. Sartaj, the only Sikh inspector in the whole of Mumbai, is used to being identified by his turban, beard and the sharp cut of his trousers.
But 'the silky Sikh' is now past forty, his marriage is over and his career prospects are on the slide. When Sartaj gets an anonymous tip-off as to the secret hideout of the legendary boss of the G-company, he's determined that he'll be the one to collect the prize. This is a sprawling, epic novel of friendships and betrayals, of terrible violence, of an astonishing modern city and its underworld.
Drawing on the best of Victorian fiction, mystery novels, Bollywood movies and Vikram Chandra's years of first-hand research on the streets of Mumbai, this novel reads like a pot boiling page-turner but resonates with the intelligence and emotional depth of the best of literature.
2. The Woman in the Window by A. J. Finn
What did she see? It's been ten long months since Anna Fox last left her home. Ten months during which she has haunted the rooms of her old New York house like a ghost, lost in her memories, too terrified to step outside.
Anna's lifeline to the real world is her window, where she sits day after day, watching her neighbors. When the Russells move in, Anna is instantly drawn to them. A picture-perfect family of three, they are an echo of the life that was once hers. But one evening, a frenzied scream rips across the silence and Anna witnesses something no one was supposed to see.
Now she must do everything she can to uncover the truth about what really happened. But even if she does, will anyone believe her? And can she even trust herself?
3. Gone Girl by Gillian Flynn
This book entered into the New York Times Best Seller list. And I personally loved reading it.
Gone Girl centers its story about Nick and Amy Dunne's strained marriage relationship. Nick used to work as a journalist, but loses his job. With his broke financial status, Nick decides to relocate from New York City to his smaller hometown, North Carthage. In an attempt of recovering from his financial deprivations, Nick opens a bar using the money from his wife. Nick runs the bar along with his twin sister Margo, providing a decent living for his family. But, as the days go by, his marriage with Amy is falling apart slowly. Amy presents her new life.
On a summer morning in Missouri, when Nick and Amy are celebrating their fifth wedding anniversary along with their relatives and acquaintances, Amy goes missing. Police's eyes turn towards Nick as an act of suspicion, since Nick used Amy's money for his business and their relationship is strained. As the police delve into the investigation, different shades of stories come out from Nick's and Amy's sides. The suspense of the book is carried until the actual information is demystified.
4. The Outsider: A Novel

 by Stephen King
An unspeakable crime. A confounding investigation. At a time when the King brand has never been stronger, he has delivered one of his most unsettling and compulsively readable stories.
An eleven-year-old boy's violated corpse is found in a town park. Eyewitnesses and fingerprints point unmistakably to one of Flint City's most popular citizens. He is Terry Maitland, Little League coach, English teacher, husband, and father of two girls. Detective Ralph Anderson, whose son Maitland once coached, orders a quick and very public arrest. Maitland has an alibi, but Anderson and the district attorney soon add DNA evidence to go with the fingerprints and witnesses. Their case seems ironclad.
As the investigation expands and horrifying answers begin to emerge, King's propulsive story kicks into high gear, generating strong tension and almost unbearable suspense. Terry Maitland seems like a nice guy, but is he wearing another face? When the answer comes, it will shock you as only Stephen King can.
5. Are You Afraid of the Dark? by Sidney Sheldon
The bestselling author Sidney Sheldon provides yet another potboiler in Are You Afraid of The Dark?. The plot revolves around the mysterious deaths or disappearances of four scientists who were working with a New York based multinational environmental corporation, KIG. The plot thickens with frequent twists and turns. The protagonists of this gritty tale are two of the widows of the killed KIG scientists. One is an established artist, Diana Stevens, while the other is an international supermodel, Kelly Harris.
The turn of events in Are You Afraid of The Dark? sees the widows coming together to unravel the horrendous truth behind the death of their husbands. Trapped in a circle of hiding and killing, the women have to risk everything including their lives to avert a conspiracy that ultimately threatens to hold the planet as the hostage.
I hope you found the Thriller books mentioned above interesting. Stay tuned for more! Please share the post if you like it via social media buttons down below.
You can also subscribe to my YouTube Channel for Videos on Motivation here… My YouTube Channel
Which are your favorite Thriller Books ?
 Until then!