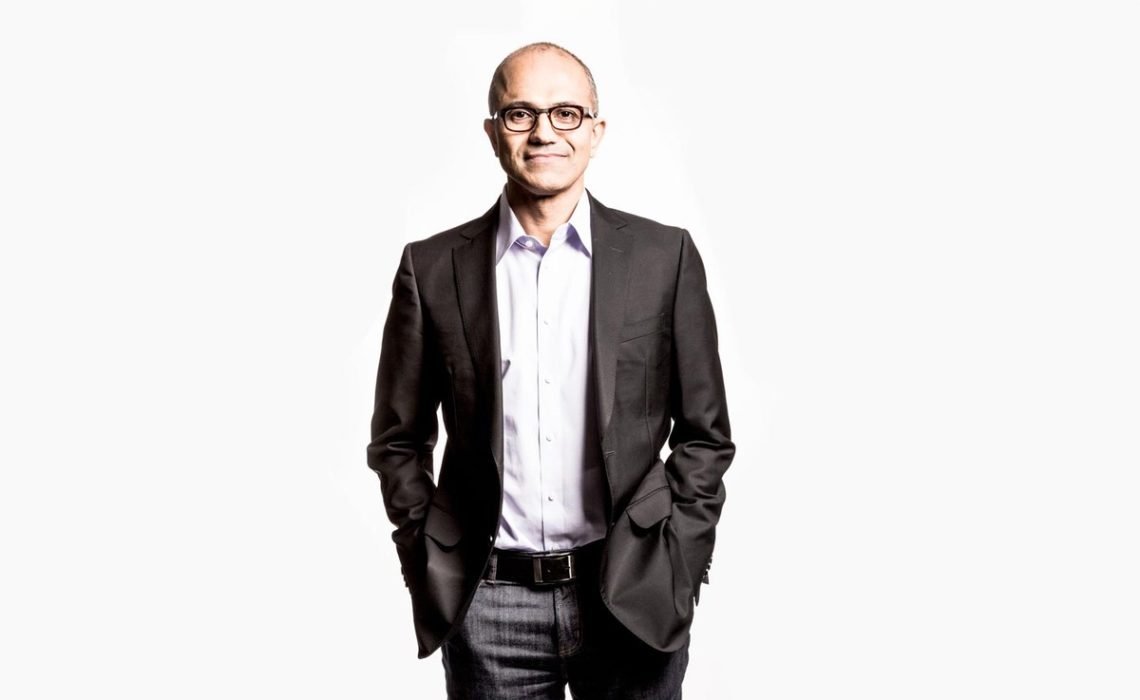 Satya Nadella is the CEO of Microsoft. Before being named CEO, Nadella held leadership roles as Executive Vice President of Microsoft's cloud and enterprise group, responsible for building and running the company's computing platforms, developer tools and cloud computing services.

Also, before joining Microsoft, Nadella was a member of the technology staff at Sun Microsystems. On 4 February 2014, Nadella was announced as the new CEO of Microsoft, the third chief executive in the company's history, following Bill Gates and Steve Ballmer.
Under Nadella, Microsoft revised its mission statement to "empower every person and organization on the planet to achieve more." In comparison to founder Bill Gates's "a PC on every desk and in every home, running Microsoft software", Nadella says that it is an enduring mission, rather than a temporal goal.
Recently he has come up with his book titled 'Hit Refresh', the book explores his life, Microsoft and how technology will shape the future. Know more about his book on the link below.

Quote no.-1

I discovered Buddha did not set out to found a world religion. He set out to understand why one suffers. I learned that only through living life's ups and downs can you develop empathy; that in order not to suffer, or at least not to suffer so much, one must become comfortable with impermanence. – Satya Nadella

Quote no.-2

It showed me that you must always have respect for your competitor, but don't be in awe. – Satya Nadella

Quote no.-3

Our industry does not respect tradition – it only respects innovation. – Satya Nadella

Quote no.-4

Success can cause people to unlearn the habits that made them successful in the first place. – Satya Nadella

Quote no.-5

Sure, in this age of continuous updates and always-on technologies, hitting refresh may sound quaint, but still when it's done right, when people and cultures re-create and refresh, a renaissance can be the result. – Satya Nadella

Quote no.-6

The way I measure my life is 'Am I better than I was last year? – Satya Nadella

Quote no.-7

Learning to fly is not pretty but flying is. – Satya Nadella

Quote no.-8

The view you adopt for yourself profoundly affects the way you lead your life. – Satya Nadella

Quote no.-9

Every person, organization, and even society reaches a point at which they owe it to themselves to hit refresh—to reenergize, renew, reframe, and rethink their purpose. – Satya Nadella

Quote no.-10

Despite all this rapid change in the computing industry, we are still at the beginning of the digital revolution. – Satya Nadella
I hope you found these Quotes helpful and also, inspiring as well. Stay tuned for more! Also, please share the post if you like it via social media buttons down below.
Until then!